Orthodontist in Pasadena California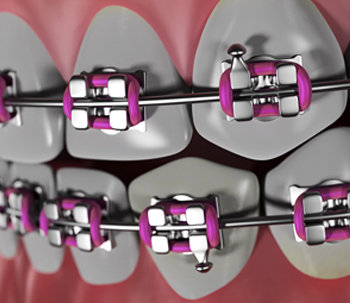 Orthodontics is the procedure that corrects teeth and jaws that are aligned improperly. The best benefit behind the orthodontic treatment includes a healthier and fresh mouth, pleasing appearance, and the tooth that are likely long-lasting.
Based on the complete diagnosis that includes medical health history, dental history, tooth X-ray and the photographs a dentist will decide whether orthodontics are recommended right for you or not.
How does Orthodontic treatment work?
Some of the different types of appliances which are both fixed and removable are used to help to move the teeth and affects the growth of the jaws. Some of the below appliances work worth by placing gentle pressure on both tooths and jaws.
Fixed appliances include:
BRACES:The very well-known fixed appliance is braces, that consists of bands, wire stripes or brackets, Bands are fixed around the teeth and used as anchors for the appliances. Tightening the arch wire strip puts extra pressure on the teeth to help them to settle in a proper position. Braces are most commonly adjusted every month to bring desired results, which may be achieved within the months or a few years.
The best solution for your braces treatment is Dentist Pasadena. They offer a high-class treatment and they are the one-stop solution for all your dental treatment needs. Cal Dental office Pasadena is very much familiar in the domain of Dental.
SPECIAL FIXED SPACE MAINTAINERS: If a baby or a kid lost tooth prematurely, a space maintainer is used to keep the space open until the permanent tooth appears. A band is attached to the tooth which is next to space, and the wire strip is extended to the tooth on the other side.
REMOVABLE SPACE MAINTAINERS: Removable spaces also work similarly to that of the fixed space maintainers. The base is usually made with acrylic which fits over the jaw and the plastic branches are placed between the specific teeth to keep the space open between them.
REMOVABLE RETAINERS: Worn on the roof of the mouth removable retainers are used to shift the teeth to their initial position.
HEADGEAR: with this gadget, a strap is set around the back of the head and joined to a metal wire in front, or face bow. Headgear moderates the development of the upper jaw, and holds the back teeth where they are while the front teeth are pulled back.
Under the Cal Dental Group of Pasadena, your Orthodontist Pasadena is in charge of your consideration for a year after ordinary treatment closes. After this period, you'll need to pay separately for proceeding with consideration, retreatment, and any substitution or fix of retainers.
Most Frequently Asked Questions on Orthodontic Treatments in Pasadena