Dr. John Kim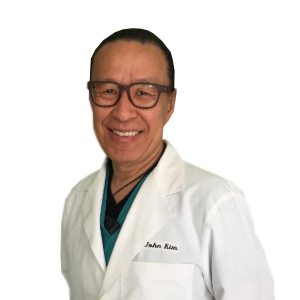 Dr. John Kim graduated from the University Of Southern California School Of Dentistry in 1986.
He furthered his education in dental implantology including advanced bone grafting procedures and became a Fellow and Diplomate of the International Congress of Oral Implantologists (ICOI) in 1998.
Dr. Kim also obtained a Mastership of Implant Prosthodontics in 1998 from the ICOI. He has placed and restored more than 10,000 implants since 1994.
Dr. Kim has trained many doctors here in the United States and abroad. Dr. Kim is also a veteran and has served in the U. S. Air Force.
Dr. Kim wholeheartedly believes that patient satisfaction should be the top priority in his office and his reviews online reflect upon his sincerity.