Invisalign Treatment in Pasadena, California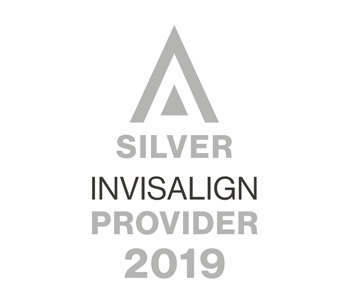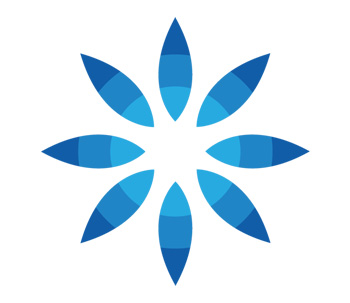 For many decades if someone wants to straighten their teeth the only option was to get metal braces. But, with the help of modern technology Invisalign is becoming more popular as an effective alternative to braces for straightening your teeth. Invisalign offers you the same results as traditional metal braces. It involves wearing a series of custom made clear plastic aligners that shift your teeth into a proper position. Our patients who have never considered braces before are now giving Invisalign in Pasadena a shot.
What is Invisalign?
Invisalign is a type of invisible braces/aligners used to straighten teeth without affecting the day-to-day routine of patients. These are custom made, comfortable, and removable aligners that need to be replaced every two weeks until the teeth reached their final position.
Candidate for Invisalign in Pasadena:
Getting the smile you've always wanted is never too late. We recommend Invisalign Braces for teenagers and adults who have misaligned teeth, crooked teeth, and other issues that can be corrected with Invisalign in Pasadena. Ask for our Orthodontist in Pasadena if you're a candidate for Invisalign treatment. Generally, Pasadena Invisalign treatment is used to correct the following:
Over Bite.
Under Bite.
Cross Bite.
Gap Teeth.
Open Bite.
Crooked Teeth.
Generally Straight Teeth.
A Mix of Baby and Permanent Teeth.
Why Invisalign Treatment?
Invisalign aligners are invisible and no one can be aware that you're wearing an Invisalign. It's very smooth and fit your day-to-day routine. You can also remove it to eat, drink, brush, and floss to maintain good oral health. It is the most advanced metal braces in the world which are made from SmartTrack material. This technology helps you to get the smile you want up to 50% faster. Most importantly it is approved by the Food and Drug Administration (FDA) to sell and market Invisalign in 1998.
How Does Invisalign Work?
Once we determine that you�re an ideal candidate for Invisalign in Pasadena we take records of you which include:
Photographs of your teeth.
A dental impression of your teeth.
Two x-rays.
Once we get those records we send them to our Orthodontist in Pasadena with instruction on how we want the teeth to move. Using Invisalign software our Pasadena Orthodontist can predict how your teeth will change and how it will look eventually at the end of your treatment. Once it has done we go ahead and make a series of Invisalign Trays in Pasadena. It takes 4 weeks from the time of impression until we get those trays back to our Dental Office in Pasadena.
Invisalign works by manufacturing custom plastic aligners and is replaced after every two weeks with a brand new set. Once we receive those trays invisible special fasteners are bounded temporarily on your teeth so that it can easily clip in your aligners. As Invisalign trays need to wear two weeks at a time, it's designed in such a way that the teeth get slightly straighter than the previous tray with typically moving your teeth to 1/10mm per tray. So, when you get a new tray the teeth in the tray are slightly straighter than your teeth are. This aligner puts pressure on your teeth and moves it so that it matches the coming trays. As you get to adjust to new trays and the aligner fits better, you know Invisalign is working!
In some other variation, most of the people that come for Invisalign in Pasadena have crooked teeth and don't have enough room for the teeth to fit. In this situation, we need to make more rooms and it can be done in two ways.
With the help of trays, we make some expansion on the back of the teeth. These make more room to correct the crowding and lead to a broader smile.
To make more room to correct the crowding we have to make some of the teeth slightly skinner. Making the teeth slightly skinner is known as interproximal reduction.
Once we have done with your final trays, it's time for a retainer. Most Invisalign patients wear clear plastic retainers to look like Invisalign tray. This needs to be worn full time for 2 months and then we recommend wearing it just while sleeping for a week. The reason to wear retainers is that biting and chewing can put a lot of pressure on your teeth and this force can move your teeth around.
Benefits of Invisalign:
With the help of Invisalign in Pasadena, Improvement of appearance and health goes hand in hand. The main benefits of Invisalign are:
It Straightens teeth and makes it healthier as there is no gaps for plaque to build up over-time.
It boosts your confidence.
Its Invisible.
Thanks to fixed permanent retention your teeth won�t move after treatment are completed.
Our Invisalign in Pasadena is dedicated to helping you in achieving your best smile. If you have any questions please feel free to visit our Dental Office in Pasadena Or call us at (626) 584-1800.
Most Frequently Asked Questions about Invisalign in Pasadena