How Long Does Orthodontic Treatment Take?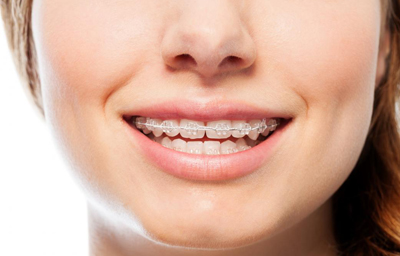 One of the most common questions dental patients ask is "How Long Does Orthodontic Treatment Take"? Well, it's hard to give an exact date because each person's teeth are different. On average, it takes about 24 months to complete an orthodontic treatment. Some patient takes less than 12 months, while others require up to 3 years of treatment before their teeth reach the required position.
With the aid of braces, aligners, retainers, and similar appliances, orthodontic treatment corrects oral disorders such as crowd teeth and speech issues. Seeking orthodontic treatment in Cal Dental Group of Pasadena can drastically improve your oral appearance, comfort, and health with our Pasadena Orthodontist Dr. Sunyoto. Before jumping into the treatment time and factors let us first consider what orthodontic treatment is all about.
What is Orthodontic Treatment?
Orthodontics is a branch of dentistry that corrects the misposition of teeth and jaw. It's a way of straightening teeth, to improve the appearance of the teeth, and smile. It helps in the long-term health of your teeth, gums, and jaw joints, by spreading the biting pressure over all your teeth.
Orthodontic Treatment Time
The treatment time can vary significantly from one patient to another. The need for an Orthodontic Treatment in Pasadena is determined by the complexity of the treatment. If a few teeth that need slight straightening, then the treatment might get finished within 6-12 months. For a complex case with multiple issues, it can take around 12-18 months.
Factors to Consider For an Orthodontic Treatment
Type of Treatment: Nowadays, patients undergoing orthodontic treatment have several options. There are conventional metal braces, ceramic braces, and clear braces. Metal braces are made up of stainless steel, making the system very strong and robust. On the other side, ceramic braces and clear aligners look nicer than metal braces.
Age: Young patients like teens and adults tend to get results faster than adults, because of the jaws that are still growing, making the teeth easier to manipulate.
Bite Correction Issues: Most patients undergo Orthodontic treatment to correct their bite. This bite correction is also known as malocclusion. But, in adults, this process is slightly complicated as there is no amount of room in the mouth to create space for the teeth to move. Such complication is also known as perio-restorative issues.
Severity of the Case: Another important factor to consider is the severity of the orthodontic issue. Mild spacing/crowding can be fixed in a year while severe cases might take much longer.
Vulnerability: Older patients undergoing orthodontic treatment have a risk for root resorption as compared to children. This happens when a body reabsorbs the root of a tooth, leaving the tooth unanchored. Family history, oral habits, and tooth composition are the other factors that further intensify this issue.
Is It Possible To Reduce The Length of Time Wearing Braces?
Yes, Here at Cal Dental Group of Pasadena, we are happy to offer the latest technology to our patients. Our Pasadena Orthodontist helps teeth move faster into their desired position resulting in significantly reduced treatment time.
The only way to determine how long you'll need an Orthodontic Treatment is to make a consult with our Orthodontist in Pasadena. We will take pictures and x-rays of your mouth and create a custom treatment plan. For more information about Orthodontist in Pasadena call us at (626) 584-1800 and place an appointment today.
---