What Is Included In Orthodontic Treatment?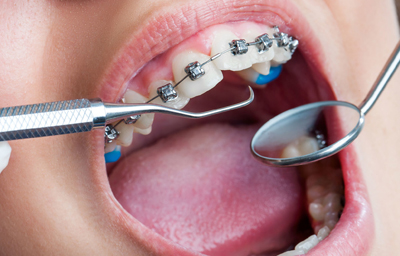 Orthodontics is a branch of dentistry that treats malocclusion, a dental condition in which the teeth are not correctly positioned when the mouth is closed. It deals with facial and jaw irregularities. Improper alignment of the teeth and jaw arches affects coherent speech, chewing, and biting abilities. Orthodontic Treatment in Pasadena is vital for oral health and comfort.
What Does Orthodontic Treatment Involve?
During the beginning of treatment, our Pasadena Orthodontist Dr. Sunyoto develops a treatment plan in the completion of a thorough visual examination of a patient's smile. After completion of the treatment plan, a diagnostic record is created which includes panoramic x-rays, bite impressions, and additional imaging of the jaw joints. In the case of an overcrowded mouth, one or several teeth need to be extracted to prepare for the realignment process. Once the diagnosis preparation gets completes, a fixed or removable orthodontic appliance is used to move the teeth and jaw into ideal alignment.
Fixed Appliances: Traditional metal braces are the most common fixed orthodontic appliances. Ceramic, metal, or clear brackets are fixed onto each tooth and an arch wire is threaded through each one for connection. The wire is tightened slightly every week until the desired results are achieved. These fixed brackets (Appliances) are removed after 18-30 months of the treatment.
Removable Appliances: Removable appliances come in different shapes and sizes and are popular because of their convenience and versatility. Removable devices include headgear, retainers, and Invisalign® trays. Our Pasadena Orthodontist creates a custom treatment plan for each case. The time for correction with removable devices varies by the severity of the original malocclusion.
Types of Orthodontic Treatment:
Our Pasadena Orthodontist carries out the work that aims to solve the following problems:
Straightening crooked teeth
Treating an improper bite
Closing wide gaps between the teeth
Boosting the long-term health of gums and teeth
Improving speech
Orthodontic treatment improves the appearance of the teeth, speech function, and protects teeth from damage.
Are You Ready For Orthodontic Treatment?
When your teeth are crooked, have a gap, and make you unhappy then an Orthodontic Treatment at Cal Dental Group of Pasadena can be an appropriate solution. Deciding to seek treatment can provide the opportunity to show the world a beautiful smile.
For more information about orthodontic treatment with our Orthodontist Pasadena, Call us at 626-584-1800 and schedule an appointment today.
---