How to Choose the Right Orthodontist for Your Invisalign Treatment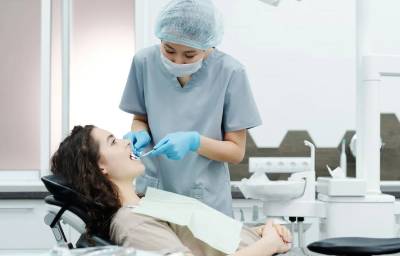 Are you considering Invisalign treatment to achieve a straighter, more confident smile? Choosing the right orthodontist in Pasadena is a crucial step toward a successful outcome.
With numerous dentists and dental specialists out there, it's essential to make an informed decision. In this blog, we will guide you through the process of selecting the perfect orthodontist for your Invisalign journey.
It's your orthodontist who will ensure that you get the smile you desire and the one you have always dreamt of. Since straightening teeth include malocclusion, you need to work with only the right orthodontist to make the cost and time worth it. We'll explore the qualifications and experience to look for, consider the importance of a comfortable and welcoming environment, delve into patient reviews and testimonials, and provide tips for finding an orthodontist who truly understands your needs. In a previous blog post, we discussed 5 reasons to visit an orthodontist . In this blog post, we will explore How to Choose the Right Orthodontist for Your Invisalign Treatment.
3 Tips to Find the Best Orthodontist for Invisalign Treatment in Pasadena:
Here you go with some successful and tried ways that will ensure to get you the best dentist in Pasadena. .
Start With a Thorough Search:
In today's world, every search starts with browsing online. Finding an orthodontist is no exception. Find the best orthodontists in your town through a thorough search. Go through the websites of prominent dental clinics. Read reviews. View ratings by patients. Check the academic and professional expertise of your chosen dentist. Gather all information about your orthodontist and the services offered.
Experience is the Next Step:
When you select the doctor online, the experience would be the first thing to consider. See the years of experience written in his/her online reviews. Visit the website of the dental clinic to understand how many years the dentist has been practicing Invisalign treatment. The more cases the dentist near me in Pasadena has handled, the more confident you can be with his expertise. Further, make sure to check if he/she has adeptness in all types of malocclusions.
Technological Expertise:
Invisalign treatment involves technical proficiency, be it taking impressions or scans to fit the trays or scanning 3D models of your bites. While doing the search, ensure that the orthodontist in Pasadena and the dental office are equipped with advanced techniques and tools.
Get the Best Orthodontist for Invisalign in Pasadena:
You cannot forego the importance of a comfortable environment at the dental office in Pasadena . How do you feel when you walk in? Does the dental team help you settle down comfortably? The Invisalign treatment may require consultations and follow-ups for some time, and you will be in constant touch with the dental center.
Ensure that you choose a place, like the dental office in Pasadena, that attends to you with the utmost understanding and professionalism. Select a dentist near me in Pasadena who prioritizes patient comfort and provides a welcoming atmosphere at their dental office. If you're ready to experience quality dental care in a comfortable environment, call us today at (626) 584-1800 to schedule your appointment.
---