How Frequently Should One Visit a Dentist Near You?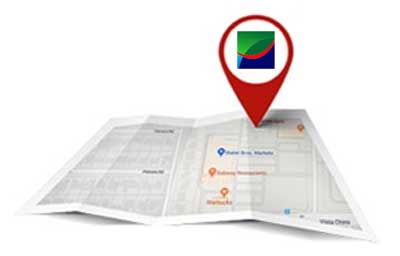 Having a healthy routine of dental check-up is vital in preserving your dental hygiene. But more than a million Americans neglect it, not having a visit even once in a year. Most of them neglect it, many postpone deliberately; and a few suffer from dentophobia. But, 5 things need to expect if you haven't been to a dentist in pasadena . Often, skepticism, and lack of awareness regarding the need and the frequency to visit a dentist prevent people from making the correct decision.
Read on to gather some information that can help you decide when to visit a dental office near me Pasadena or a dentist near me Pasadena.
How Many Consultations a Year with Dentist in Pasadena?
Most of us adhere to visiting the dentist twice a year. But that may not work out for everyone. Each person has his/her distinctive requirements when it comes to dental care. The frequency of visits is, hence, dictated by factors such as habits, hygiene and medical conditions. For some, visits to the dentist once or twice a year would be sufficient but others may require more frequent visits. It is recommended to follow your dentist's advice on scheduling your appointments as and when required.
Who Is Required To Visit the Dentist Frequently?
Those who are more susceptible to dental infections and diseases must consult their dentists on a routine schedule to avoid graver issues. Ignorance or negligence on your part could lead to dangerous health hazards. Those who must be extra-cautious about their oral hygiene include:
Smokers
Pregnant Women
Those who are diabetic
Those suffering from gum diseases
Individuals with frail immune response.
Individuals who are vulnerable to frequent building up of plaque and cavities.
How Important Is It to Visit the Dentist Near You in Pasadena?
A rigorous dental routine alone can't keep those hidden and complex dental infections at bay. Alarm signs of various conditions like gum disease, painless yet risky cavities, etc., can be diagnosed only by a dentist. Timely diagnosis of oral cancer can happen if the visit to an expert dentist near you Pasadena is persistent. Early diagnosis can spare you energy, time, money and health.
When Can the Visits to the Pasadena Dentist Be Reduced?
You may cut down on your visits to the dental office near me Pasadena if you strive hard to maintain good dental hygiene. Brushing the teeth twice, cleaning them with an oral irrigator or interdental brushes daily etc., is highly recommended. Such preventive measures can keep your unexpected rush to the nearby dental office near Pasadena less!
Conclusion:
Run a search on the internet with words: "dentist near me Pasadena" or "dental office near me Pasadena". The results will show the name of Cal Dental Group of Pasadena on top. Dr. Sean Sunyoto and Dr. John Kim who practices at Cal Dental are the finest dentists in Pasadena. For more information call us at (626) 584-1800 and schedule an appointment today.
---