A Complete Guide to Dental Implants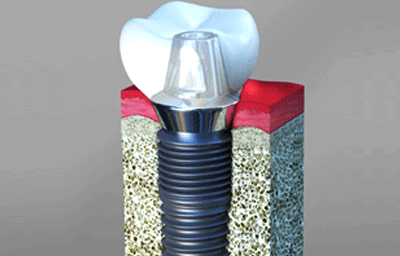 Have you lost one or more of your teeth and you are hiding your smile as a consequence? The easiest solution available to get your confidence and smile back is through Dental Implants in Pasadena.
If you are in Pasadena you can avail the dental services of leading providers, especially Dr. Sean Sunyoto, to fix dental implants. Read on to find out more regarding dental implants treatment process.
How Dental Implants Treatment Works in Pasadena:
Dental implant is fixed into the jawbone in place of missing teeth surgically. The surgeons affix an implant through screw-like devices in the jawbone. Fusing a dental implant with the jaw bone will take some months. Dental implants act as an alternative for the root of a missing tooth supporting the custom-made crown. This tooth root which is artificial, holds an implant in its place.
Types of Dental Implants:
An endosteal dental implant, which is the most preferred, rests right above the jawbone but beneath the gum tissue. They are capable of holding one or more artificial teeth.
The subperiosteal dental implant, the least preferred option, is affixed on top of the jawbone.
Safety & Problems:
Titanium is the material with which the majority of dental implants are made. This allows the smooth integration of dental implants with the bone. Success rates for surgeries hoover around 98%. Excessive mobility, pain, oozing secretion, bone loss, infections or nerve damage post surgery can complicate things. They need to remove, replace or undergo additional procedures.
Eligibility for Dental Implants:
Many patients ask this question, Are Dental Implants Right for Me? Well, every person is not automatically eligible to opt for dental implant surgery. Those suffering from metabolic diseases, soft tissue diseases, or bone diseases, or acute illness should wait. They can opt for dental implants only after resolving these issues. Implant failure probability is high in those with acute smoking habits, constant tooth clenchers, diabetes, AIDS, and Osteoporosis.
The Cost Factor:
Cost factor of a dental implant surgery is influenced by the number, types, location and any additional procedures in the form of mouth surgery. The initial examination with the dental expert can reveal the possible cost involved. There are dental insurance policies which cover a lion's share of the cost.
Other options:
Try to avoid out-of-pocket expenditure and avail a dental insurance in case of the dental implants. Even though other tooth replacement options such as dental bridges are less costly, their maintenance is harder. If taken good care post surgery, dental implants can provide you great value for money.
Conclusion:
Cal Dental Group of Pasadena is your destination if you are looking for Dental Implants Treatment in Pasadena with experience, quality and high success rate. Communities in and around Pasadena avail their dental services. Contact us at (626) 584-1800 and bring your smile back today!
---