8 Invisalign Tricks and Tips You Didn't Know About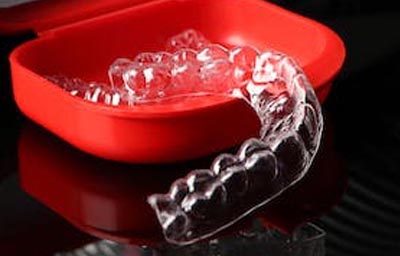 Are you unhappy with your smile? Would you like to give yourself a smile makeover? What is stopping you? If you've always felt uncomfortable about your smile, then with Invisalign you can now have your desired smile. Many individuals nowadays handpick proper and hassle-free cosmetic dentistry methods like invisalign to fix their crooked smiles. A simple smile can create memorable impressions while communicating with someone you are meeting or speaking with others. In our previous blog, we have explained 5 reasons to visit an orthodontist in Pasadena. Read on to discover more advantages regarding invisalign from below.
3 Common Reasons to Wear Invisalign in Pasadena:
You wore braces without retainers, and your teeth moved to their old positions. You can now afford to take advantage of the hassle-free teeth-straightening method.
You wanted to fix your teeth by using veneers but opting for a proper teeth alignment treatment with your dentist near you in Pasadena will smoothen your orthodontic journey.
You are unhappy with your smile and want to give yourself a smile makeover. You want to fix the crooked smile that prevents you from smiling openly in pictures or at social events.
8 Tips You Need to Know About Invisalign in Pasadena:
Like your best friend, you must always carry your Invisalign case everywhere.
Investing in a high-quality nail filer will help you quickly fix those sharp blindspots in Invisalign. And you won't need to visit your dentist when you can do it yourself at home or anywhere.
Say goodbye to chewing gums until your teeth-straightening journey ends. No matter what anyone says, you can't chew gum while wearing Invisalign.
Many people give up using lip tint or lip gloss while wearing Invisalign in Pasadena. It is time to switch to investing in good matte lipsticks. If you use the right product, matte lipsticks perform best and ensure your lips are moisturized and set. Despite the odds, they will quickly come off even if lipstick marks your aligners.
While sleeping, always switch your aligners for an uninterrupted time frame.
Refrain yourself from eating colorful lollies and lozenges. Candies and lollipops can cause dental cavities and stain your aligners permanently over time.
Always carry an emergency dental kit while traveling. It is urgent and essential to clean the aligners thoroughly and wear them on fresh teeth properly.
Brushing your teeth after each meal is unnecessary. Still, you must thoroughly rinse and floss it to avoid any food substances stuck in-between teeth.
Conclusion:
If you are in search of the finest orthodontist in Pasadena to resolve your issues, then consider Cal Dental Group of Pasadena where Dr. Sean Sunyoto and Dr. John Kim practices. You can approach Cal Dental Group of Pasadena to resolve any of your dental issues ranging from orthodontics to dental fillings and all things in between. Schedule a consultation with any of our dental professionals by calling us at (626) 584-1800 to discover more about their services and procedures. Browse through our website of Cal Dental Group of Pasadena to gather more details.
---