Seven Pointers to Search for in a Dentist When You Are New to Pasadena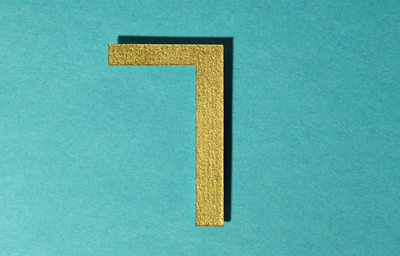 Are you looking for an orthodontist? If yes, then you are on the right page. Dental problems are pretty common these days. It is vital to look for a suitable dentist for you and your family to prevent any dental issues. Dr. Sean Sunyoto is a renowned dental professional serving the communities in Pasadena. In our previous blog, we have explained when should you consider dental implants in Pasadena? If you want to affix dental implants or avail any other dental services then approach Dr. Sean Sunyoto at Cal Dental Group of Pasadena.
7 Factors to Consider Before Choosing a Dentist in Pasadena:
One of the most beautiful features of your face is your smile. People often get insecure when things go wrong with their dental health and smile. If you need to visit a qualified dentist in Pasadena, then the following points can be of great help:
Insurances:

The first thing you need to take care of while choosing a professional dentist is to know whether he accepts all types of health insurances or not. The primary treatment of orthodontists and dental implants requires vast investments which might not be affordable to you. In such circumstances, you can finalize a reputed dental office in Pasadena based on your insurance provider.

Consider the Type:

If you think all dentists come in one category, then you are wrong. You should consider your dental problem first and eventually contact a pediatric, geriatric, cosmetic, or adult dentistry unit accordingly.

Short Waiting Time:

People and their lifestyles have become relatively fast and advanced in today's world. Nobody would like to wait for too long in the waiting room with pain in their teeth or jaws. Your online search with the keywords 'dentist near me Pasadena' can be filtered on the basis of waiting time as well.

Service Options:

Some practitioners are professionals who excel in certain specific fields within adult dentistry like dental implants or orthodontics. It would help if you choose the right service option based on your requirement.

Check the Waiting Room and the General Atmosphere:

When you consult an orthodontic or dental implant dentist, for dental implants in Pasadena you should be mentally prepared for long-term procedures. The first thing you should check in the dental unit is the dental waiting room's hygiene, cleanliness, and atmosphere.

Check the Reviews:

Consider checking the reviews of the dental office or the general dentist online from the previous patients before concluding. One can browse through the website of the clinic to skim through the testimonials as well.

Look Into the Dentist's Credentials:

When you plan to visit a dental office near me Pasadena, you need to make several essential decisions, including checking the background and credentials of the dentist. You would not love to risk your beautiful teeth in the hands of someone who is not a seasoned practitioner!
Conclusion:
Get the best option for dental implants and orthodontics in Pasadena under Dr. Sean Sunyoto at Cal Dental USA! Browse through the website of Cal Dental USA to discover more about their services right away. Dial us at (626) 584-1800 to have a conversation right away.
---