5 Questions to Ask at a Dental Implant Consultation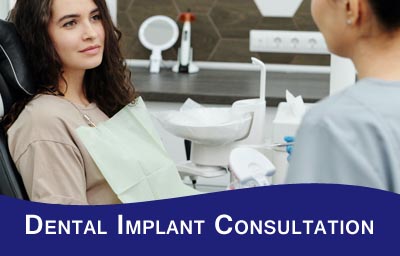 Have you been thinking about dental implants as a solution for your teeth issues? It's a fantastic option for tooth loss. It allows patients to eat, speak, and even smile confidently. Yet, undergoing the procedure should not be taken lightly. Because implants are a long term procedure which necessitates surgery. Hence, you should be certain that they are the best option for you. In our previous blog, we have explained 5 reasons to consider cosmetic dental implants in Pasadena. However, before making any decisions, ask the implant dentist the following five questions during your dental implant consultation.
5 Consultation Questions About Dental Implants in Pasadena:
Am I Qualified for Dental Implants?

Dental implants should not be the only option available; they are merely the most lasting. Implants feel and function like actual teeth because they are surgically placed into the jaw to simulate tooth roots, giving them a realistic approach to tooth replacement. However, the ideal applicant should have a strong jaw and gums, which not all patients have. Your implant dentist would examine your dental health and inquire about your lifestyle habits at the dental office near you in Pasadena.

What is Your Experience With Implants?

In order to guarantee that you are receiving proper treatment, inquire about your dentist's expertise working with dental implants. A competent dentist will gladly share their experience, credentials, and knowledge with you. Check whether the clinic is served by an efficient oral surgeon or a board-certified periodontist.

Do You Undertake the Entire Procedure In-House?

Each dental practice follows their own procedures to fuse dental implants. Some dentists can do the full treatment at a dental office in Pasadena, whereas others will recommend you to an oral surgeon and merely affix the crown. During your initial consultation, you should determine whether you will be dealing with various providers or would be consulting the same dentist from beginning to end.

What is Recovery Like?

It is critical to inquire with your implant dentist about the healing procedure. That way, you can plan for the recuperation even before the surgery. The specialists will provide aftercare instructions and advice to help you heal quickly. Healing should go as smoothly as possible.

How Long Do Dental Implants Endure?

Dental implants, as previously said, are among the most permanent remedies for lost teeth. With good dental care, you may anticipate your implants to survive for well over a decade. But, you still should consult your dentist near you in Pasadena on the steps needed for good care of implants and how to keep your new smile as long as feasible.
Conclusion:
For getting dental implants in Pasadena, you can undoubtedly consider Dr. Sean Sunyoto of Cal Dental Group of Pasadena. Dr. Sean Sunyoto and other dental specialists practicing at Cal Dental Group of Pasadena, provide the finest dental service in Pasadena. Cal Dental Group of Pasadena is the finest dental office. Reach out to Cal Dental Group of Pasadena at (626) 584-1800 to have a conversation. To book an appointment, browse through our website of Cal Dental Group of Pasadena.
---