Five Pointers Conveying the Need to Consider Cosmetic Dental Implants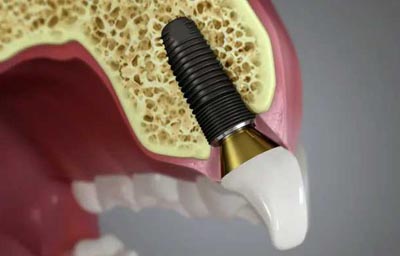 Many moons ago, even the possibility of correcting an individual's appearance or chewing ability once lost was not thought about. But today implants are providing multiple solutions for millions. Millions of individuals suffer from tooth loss due to severe periodontal conditions, tooth decay, and trauma. Dental implants is an adequate tooth replacement for dental bridges and dentures and revive appearances and chewing ability too.
Whether you want to give your smile a makeover or replace a tooth for a missing tooth, implants can effectively be an excellent solution. In our previous blog we have explained about how can Invisalign be still used after getting a dental implant in Pasadena? Read on to discover why an individual should consider dental implants.
Dental Implants: an Essential Alternative to Dentures and Bridges
Cosmetic dental implants are an advanced titanium-infused synthetic tooth. They look like natural teeth and effectively replace a missing or damaged tooth. It prevents bite issues, bone deterioration, enhances aesthetics, and more. If appropriately maintained, implants can endure many years. Tooth loss can happen due to poor oral hygiene, periodontal conditions and tooth decay.
5 Reasons to Consider Cosmetic Dental Implants in Pasadena:
Mimics Natural Tooth:

Cosmetic dental implants look and function just like your natural tooth. They are also not uncomfortable for the wearer. They don't prevent you from smiling, eating, and following activities. The risk of falling out, like dentures, is negligible.

Life-Long Replacement:

Apart from the traditional teeth restorations procedures, dental implants in Pasadena are reliable and can last lifelong with proper maintenance.

Regain Abilities:

The procedure also enhances bite issues which in turn enables you to speak as well as chew more powerfully.

Easy Procedure:

An efficient cosmetic dentist near you in Pasadena, can carry out a well-planned implant surgery procedure. This will help you get a successful outcome that will solve your dental issues.

Enhances Appearance and Confidence:

Implants also improve facial bone structures effectively. The restoration process enhances the appearance. It gives a younger look and provides confidence to the wearer.
Before opting for the procedure, you must be well aware of your dental conditions, potential risks, and post-surgery side effects. You should consult with your dentist in Pasadena, before the treatment and go ahead.
Conclusion:
If you are looking for the finest dental office near you in Pasadena, to avail reliable cosmetic, general, or emergency dental procedures, consider Dr. Sean Sunyoto and his efficient team at CAL DENTAL USA. Dr. Sean Sunyoto has unmatched expertise in implant dentistry and restorative training. CAL DENTAL USA is the finest dental office. Head to our website to learn more about our services. Call at us (626) 584-1800 to have a conversation with the representatives of CAL DENTAL USA.
---