Four Principal Reasons To Hand-Pick An Orthodontic Specialist Over A General Dentist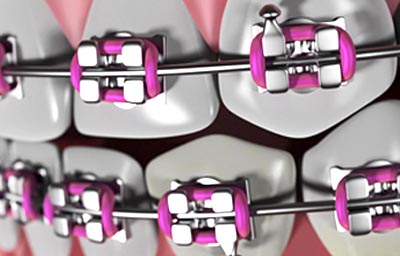 The world of dentistry has become so diverse that patients have several options for teeth straightening, braces or any other dental procedures. But who's the right dentist for orthodontic treatments like these?
Well, the answer to that is Dr. Sean Sunyoto at Cal Dental Group in Pasadena. If you live or around Pasadena, California and you are looking for an orthodontist in Pasadena or just want to change your dentist in Pasadena visit Cal Dental Group.
Which Specialist To Consult For What?
When you are seriously searching for a dentist amidst several dentists, you need to practice caution. Most of their roles are reversed or misinterpreted. You are expected to comprehend which specialist performs what function and to what extent they can help you with your oral health. If you're looking to straighten your teeth, fix your bites or get Invisalign or even braces you must consider visiting an orthodontist.
But you might ask me why should you pick-out an orthodontist? I'm here to tell you why you should go to an orthodontic specialist when compared to a general dentist.
Specialist:

Orthodontist like Dr. Sean Sunyoto in Cal Dental Group is specialist in teeth alignment and jaw alignment. They undergo supplementary training for three more years. Hence, they are more specialized when compared to general dentists.

Well Experienced:

Apart from three years of additional learning, orthodontic specialists are a step ahead of general dentists. From braces to invisible aligners, to fixing bad bites or even teeth straightening, our orthodontic specialist Dr Sean has got you covered.

Trained:

Orthodontics are trained in such a way that they are able to identify the right treatment that suits the needs of the patient. They ensure that no patient faces no issues or concerns before, during or after the treatment has been done. They recognize the area to be addressed and attend every issue with care, this saves you a lot of money and time. Our orthodontics in Pasadena will save you from a lot of trouble.

Up-to-date:

The dentistry field is large and technology is changing every second. Our orthodontists always keep themselves updated on the latest technology, treatment options and other trends in the field and provide only the best to the patients.
Visit Cal Dental Group:
Visit Dr. Sean Sunyoto in Cal Dental Group or schedule an appointment here and visit today. If you are domiciled in Pasadena, Dr. Sean Sunyoto who practices at Cal Dental Group is the best orthodontist to consult!! Explore their website or have a conversation to fix a consultation!!
---