What To Expect After a Teeth Whitening Treatment?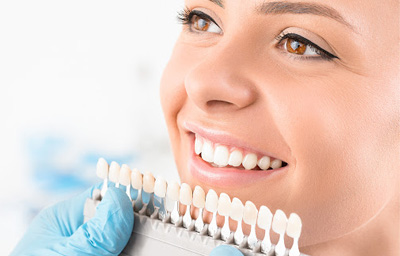 Over time, your teeth become discolored and stained. This tooth discoloration can be caused by a combination of factors such as medication, food, age, and smoking. A professional Teeth Whitening in Pasadena is a safe and effective way to eliminate stains from your teeth and brighten your smile. If you're considering a teeth whitening treatment, here are a few things that you can expect to get a bright, attractive smile.
What are Teeth Whitening?
Teeth whitening are an effective way of lightening the color of your teeth. There are two common ways of brightening your teeth: bleaching and non-bleaching whitening product.
What is The Expectation after a Teeth Whitening?
After the completion of Teeth Whitening Treatment in Pasadena, you may experience an increase in tooth sensitivity for 1-2 days following your teeth whitening treatment. The discomfort occurs due to the active ingredient such as hydrogen peroxide that is present during the procedure. Our Dentist in Pasadena recommends avoiding hot or cold food and drinks and also provides counter pain medication. Some patients are more concerned about the discomfort. Our Pasadena Dentist provides a take-home whitening treatment plan because it contains less hydrogen peroxide.
Further, your gums may sting or appear slightly discolored for a few hours after the treatment. But, there is no need to get panic. This discomfort will disappear shortly, and you will get healed in 1-2 days following the Teeth Whitening Treatment in Pasadena.
What Not to Eat After a Teeth Whitening Treatment?
After teeth whitening treatment, you need to have attention to what you eat. Try to avoid foods or drinks that stain the teeth like colorful vegetables, fruits, sauces, and soft drinks. Our Pasadena Dentist recommends, going on a color diet, and, eating lots of pasta, rice, and dairy.
Keeping Your Teeth White
Although Teeth Whitening Treatment in Pasadena provides a long-lasting and beautiful smile, keeping them white is a daily task that requires attention and oral care. Teeth whitening treatment is harmless but, repeating them too often can end up hurting your teeth and gums. Make a consult with our dentist before starting a teeth whitening treatment.
Conclusion:
To have the teeth whitening effect, last for a long time, you need to practice good oral hygiene, eat healthily, and make an appointment with our Pasadena Dentist half a year. For more information about Teeth Whitening Treatment in Pasadena, call us at (626) 584-1800and schedule an appointment today.
---