Throwing Light on Root Canals: Procedure, Source, Troubles, Surgery, Recuperation and More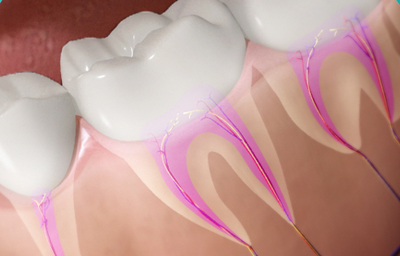 If you are experiencing consistently terrible pain and discomfort in your teeth, it may be due to infection and bacteria buildup. Get in touch with an Endodontist in Pasadena immediately who can observe and diagnose the problem. If the problem arose due to a diseased root canal, then a treatment for root canal may be recommended. We have list our 5 methods to predict if you need root canals in Pasadena.
Dr. Sean Sunyoto, a renowned general dentist at Cal Dental Group of Pasadena, has expertise in endodontics. Feel free to consult with either Dr. Sean Sunyoto or Dr. John Kim at Cal Dental Group of Pasadena to receive top-quality root canal treatments.
3 Essential Points Regarding Root Canals in Pasadena:
Procedure of Root Canal Medicament:

As part of the root canal process, the endodontist removes the infected nerves and pulp from the root of the infected teeth. Once the infected portion is removed, its edges and interior are cleaned and shaped. It is then filled, and the space is sealed. A crown is used to cover the teeth opening for its protection and restoration to its original functionality.

Causes of Root Canal Infection:

Injured Tooth:

The problem starts with an injured tooth. It can be cracked, chipped, or fractured, resulting in damages in the root pulp.

Repeated Dental Procedures:

Another common cause of tooth canal infection is undergoing repeated dental procedures. It also harms the teeth and sometimes results in an infection.

Problems of Root Canal Infection:

People suffering from root canal infection may face a lot of problems that might manifest in the following symptoms-

Pronounced Swelling:

The swelling in the tooth and immediate gum area may be highly pronounced.

Excruciating Pain:

The person may face sharp and consistent pain. The pain gets worsened with time

Food and Drink Sensitivity:

The patient may experience extreme sensitivity to excessively cold and hot foods and drinks.

Root Canal Surgery:

In certain cases, medications like antibiotics help salvage the problem, but if the problem has become too severe, our Endodontist in Pasadena may suggest going for a root canal surgery. The surgery is done to remove the infected portion and save the badly damaged tooth from extraction. It consumes up to an hour in the surgery. Depending on the gravity of the issue, more than one sitting may be required. The recovery period can run up to some weeks.
Visit our Pasadena Endodontist for Root Canals:
It is essential to adhere to the medicament plan proposed by the endodontist. If you require root canals in Pasadena, consider Dr. Sean Sunyoto or Dr. John Kim at Cal Dental Group of Pasadena. For more information call us at (626) 584-1800 and schedule an appointment today.
---