Dentist: The Go To Person For Teeth Whitening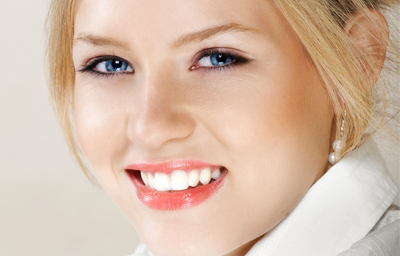 Why Is Teeth Whitening Popular?
Today's world is more connected than ever. If your presence needs to be acknowledged, you should possess a great personality. Your personality is defined largely by a jovial smile. If your smile goes out of the window due to stained teeth, it will drag your self-belief and pride along. This inevitably happens as age, food choices and stress take a toll on your body.
What Is Teeth Whitening?
Our teeth become less shiny. Teeth Whitening procedure helps get rid of external and internal stains from your teeth. External stains occur on the enamel, as a result of food and drinks and their staining effects on teeth. Internal stains affect the tooth entirely. Teeth whitening procedure uses a solution containing Carbamide peroxide and Hydrogen. The oxygen molecules in the concentration affect the stains and make the tooth brighter.
Choices Available:
A Tooth Whitening in Pasadena is the popular solution because it costs less and the procedure is simple. There are many at home kits available in the market. There are many fly by night operators who offer the Teeth Whitening Solutions. But the go to person when it comes to Teeth Whitening has always been: The Dentist!
Why A Dentist Is The Best For Teeth Whitening?
Qualified Or Not: The esthetician who performs Teeth Whitening is not well versed than a Dentist who has the skills and is certified to perform it. Many states have banned estheticians from performing teeth whitening because they don't follow the standard safety precautions.
Safe Handling Of Chemicals: Teeth Whitening procedure involves chemicals. The optimum concentration of chemicals needed to produce the desired result will only be known to the dentist. This is because the concentration of chemicals used by estheticians and home kits could be far below or above the recommended levels. This may leave a lasting impact on the teeth.
Negative Fallouts: Tooth sensitivity and chemical burns can arise as a consequence of shoddily performed Teeth Whitening procedures. Using a teeth whitening kit or approaching an esthetician could result in side effects. Dentists can perform teeth whitening in Pasadena with minimal or zero injuries and side effects. A bleach mixture is employed by the dentist to protect the gum and the mouth of the patient before the procedure. This is usually absent or unknown elsewhere.
Not a standalone procedure: Teeth whitening procedure doesn't exist in isolation. It is part of the overall oral/dental care. A dentist, who is a well qualified person with greater knowledge about oral care, should be consulted for teeth whitening. After an assessment of your overall oral health, he would recommend whether to perform teeth whitening in Pasadena or not.
Dentists Over Estheticians: They are not qualified to perform Teeth Whitening. Only a dentist with overall knowledge of oral care can make sure that Teeth Whitening is performed after thorough dental check up and the safety of the procedure. Lengthy training on top of dental specialization gives the dentists in Pasadena an edge.
Insurance: One may choose to visit an esthetician for Teeth Whitening to reduce the cost involved. But the person knows little about the insurance and its validity on offer by the esthetician. But the dental services offered by dentist for tooth whitening has no grey areas.
Takeaway:
You can find an experienced dentist in Pasadena who performs teeth whitening to bring back your smile. They are legally qualified and professionally adept to perform a teeth whitening procedure with all the safety precautions and without any negative fallouts.
---