How to Find The Best Dentist Near You?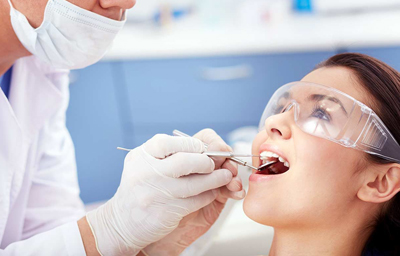 When you're looking for the best dentist near you, you're searching for someone who not only cleans your teeth but also provides good dental health care. Choosing the right dentist is an important decision to make for you and your family. With thousands of dentist practicing all over the country with their own specialization, specific location, and office hours. Narrowing your search down to that one Best Dentist in Pasadena, CA and its surrounding areas can be a difficult task.
As the goal is to find the Best Dentist in your locality who can make you feel comfortable and develop a good relationship in the long run. Here are a few tips to help you speed up the process of finding a skilled dentist in your nearest location.
Ask Around for Referrals:
When you're looking for a dentist, the ADA offers suggestions like asking for a recommendation from your friends, neighbors, and family doctor who they consider to be the Best Dentist in Town. If you're moving to a new city, ask for your current dentist to make a recommendation to the best dentist around.
Dentist Qualification and Experience:
Inquire about the dentist's qualifications, experience, and training with any of the procedures you require. Inquire about the length of time the dentist has been into the industry along with the professional dental association.
Consider Office Location and Hours:
Most of the people when choosing a dentist near you look for a dental office that is close to their home or work. These make easier for you to schedule an appointment and arrive on time. It would be easiest for you to visit your dentist during your lunch hour, a location near your work make sense.
Check Patient Reviews:
Read reviews of the dentist that's on your list. Take a look at the Best Dentist Reviews near You. There you will be able to find out more about the patient experience and how they felt about their dental care. This gives a good idea about the treatment from that particular dentist. Also, ask your friends, coworkers, and neighbor for feedback on choosing a Dentist near You.
Dental Services:
When you're looking for the Best Dentist in Pasadena, CA and its surrounding areas. Find a dentist who can offer the type of services you're looking for. Professional teeth cleaning with other dental services such as Teeth Whitening are important. Also, if you're searching for the best Orthodontist Near You our Pasadena Dentist Dr. Sunyoto offers a broad range of Orthodontic Treatment. Our Cal Dental Group of Pasadena Dentist also offers other dental services such as:
Orthodontist.
Teeth Whitening.
Root Canals.
Endodontist.
Invisalign.
Dental Implants.
Dental Crowns and Bridges.
Dental Fillings.
Finding the best dentist who offers all the services leads to build a good relationship, instead of having a bounce from one dentist to the next to fulfill your dental needs.
Think about the Dental Insurance and Payment Plans: What good is dental insurance if yours will not accept it? If you want to take full advantage of your insurance, then you need to find a dentist near you that accept medical. This will lower your out-of-pocket expense and also our Pasadena dentist welcomes flexible payment plans to make your dental care more convenient.
Do They Provide Emergency Dental Care?
Does the Dentist you are considering provide emergency dental hours? It's a good idea to find out if a dentist works as an emergency dentist before you faced with an emergency.
Latest Technology and Procedures:
When you're looking for a dentist, you need to find one that is up-to-date on the latest technologies, and procedures. Making a call and finding out what kind of technology they use and dental procedure they perform can be considered as a wise move.
Office Culture:
The environment of the dental office is an important part when choosing a dentist near you. Things to consider before visiting a dentist are:
Is the Dental Office Clean?
Is the waiting room comfortable?
Are the staffs friendly?
When you're comfortable with the dental practice, then there are fewer chances to skip the dental appointments.
Find the Best Dentist Nearby Now:
Act now before it's too late in finding the best dentist in your locality, on whom you can rely on for all your dental needs. If you're seeking a skilled Dentist in Pasadena, CA, you can consider choosing Dr. Sean Sunyoto at Cal Dental Group of Pasadena as a potential candidate.
Contact our office by clicking on the "Contact Page" button to schedule your appointment with a Dentist in Pasadena, CA to provide you with quality dental care.
---