What Differentiates An Orthodontist From A Family Dentist?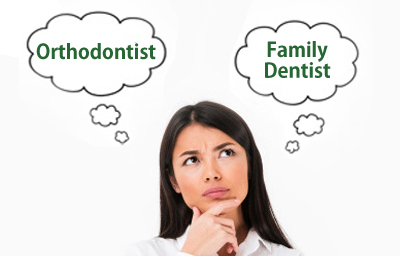 Are you looking for family dentistry in Pasadena or an Orthodontist in Pasadena CA? Well, before you go to any one of the above, you should know the differences. An orthodontist and a family dentist might sound similar, but they're not.
They specialize in different things and treat patients with different problems. If you need to grasp the factors which are unique to them, read along. In this blog, you'll find some factors that'll make the distinction pretty clear.
Orthodontist And My Family Dentist: What Differentiates Them?
Here are some factors to help you differentiate between a family dentist and an orthodontist.
Education/Training:
All orthodontists are dentists, but all dentists are not orthodontists. The formal education for both the dentist and for the orthodontist is the same. But the orthodontist receives additional training or schooling, unlike the general dentist. It's like a doctor who needs extra education to become a surgeon.
So, the dentist holds a dental degree. On the other hand, an orthodontist holds a dental degree along with a special degree in orthodontics.
Service Range:
Now, family dentists or general dentists take care of your overall oral health & hygiene. You can expect the below services from family dentistry in Pasadena CA: -
Root canals.
Tooth decay.
Gum disease.
Bridges.
Crowns.
Teeth whitening.
Veneers.
Scaling.
Regular Checkup.
However, an orthodontist is a dentist who specializes in the movement or alignment of teeth. Given below are certain services you can avail from an orthodontist in Pasadena CA: -
Misaligned teeth.
Crowded teeth.
Overbite.
Underbite.
Whom should you go to?
For regular dental checkups annually, you should visit a general or family dentist. He'll help you with almost every general dental treatment. However, if you have a problem with your bite or jaw alignment, you can go to an orthodontist.
Also, your dentist will most probably refer you to an orthodontist if he notices something he can't handle.
Where can you find a reliable family dentistry or orthodontist in Pasadena?
Well, if you're in Pasadena, finding a reliable family dentist or orthodontist is easy. You can simply go to Dr. Sean Sunyoto at Cal Dental Pasadena. He's an experienced professional with years of experience in the dental industry.
Also, at his clinic, you can find all kinds of dental services, for example: -
Family Dentistry.
Orthodontics.
Endodontists.
Invisalign.
Teeth Whitening.
Dr. Sean Sunyoto at Cal Dental Pasadena is available from Monday to Friday. So, book an appointment now! Explore the website to arrange for an appointment or to have a conversation with them!!
---