Are Dental Implants in Pasadena Safe in the Long Run?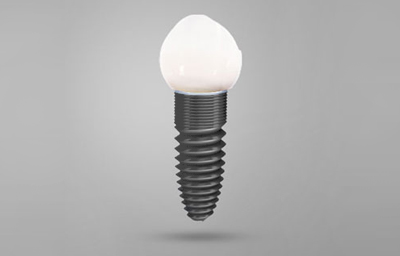 Dental implant surgery is the best available replacement for dentures that is safe, effective, and worth every penny spent. Many patients opt for dental implants for purely cosmetic purposes. But this treatment comes along with various other benefits. It is an excellent treatment option for those who want to stay away from the day-to-day frustrations denture brings along. In our previous blog, we have explained about 5 tips to consider for dental implants in Pasadena. However, if you have a missing tooth and want to fill the gap with a natural-looking tooth, you should go ahead with dental implants.
Are Dental Implants in Pasadena Safe and Effective?
What makes dental implants a better option than dentures is their effectiveness. Performed by trained and certified dental experts, the success rate of dental implants has always been on the higher side.
But the only thing to consider while proceeding with the treatment is to get it done from the best and reliable practitioner of dental implants. So look for a dental office in Pasadena with the best dental staff and practitioners who hold an excellent record.
Is Dental Implant for You?
Whether you're an ideal candidate for dental implants in Pasadena or not can only be determined after a thorough oral checkup. The dentist will examine your oral health and decide if you should go ahead with this treatment option or not, based on the test results.
Usually, people of different age groups are eligible, and the only restriction is reserved for growing kids as their jaws and teeth are still in a growing phase. So if you're keen to get back your beautiful smile, head to a dental office near you in Pasadena to get a checkup done, followed by a consultation.
Go Ahead For The Treatment Without Any Worries:
Many patients are keen to know if any complications are involved in the treatment. If you're skeptical about your safety and long-term complications, you should drop this worry at the earliest. No dentist proceeds with dental implants without examining the patient's dental condition, ensuring complete safety. The dentist also discusses the relevant information related to dental implants, so patients have realistic expectations right from the beginning.
Which Is the Best Dental Office Near Me in Pasadena?
If you want to get long-lasting dental implants in Pasadena done by an experienced and trustworthy dentist, you should consult Dr. Sean Sunyoto, working at the Cal Dental USA clinic. Cal Dental Group of Pasadena is the finest dental office in Pasadena. He has an excellent record of treating dental patients, so you can trust him for your oral health. Visit our website to gather more information or call us at (626) 584-1800 for a conversation right away.
---