How To Pick a Dentist and Dental Office: 7 Essential Qualities To Look For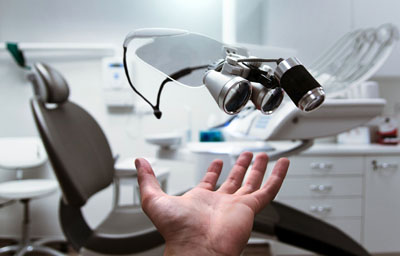 Dental treatment is an important part of your overall health. Neglected oral problems can cause symptoms such as pain, infections, and tooth loss. Even if you take precautions and check your teeth regularly, you still need to make sure you have a good dentist. In our previous blog, we have explained how to choose the right dentist for dental implants in Pasadena. Look for these top seven qualities the next time you search for a dentist near me in Pasadena.
7 Qualities To Look For While Choosing a Dentist and a Dental Office in Pasadena:
Respectful:

Your dentist should be able to understand your busy schedules and accommodate your visits. For example, orthodontists and orthodontic treatments can be extra worrying. For normal dental treatments, you have to visit the clinic once in two years. For orthodontic treatments, you have to head to the dental clinic to visit an orthodontist in Pasadena every week a few times.

Communication:

One of the important aspects to look for in a dentist is how effectively they communicate. Communication is the key when it comes to doctors and patients. This is especially true with regard to dentists. For example, if you are getting your dental implants done by a periodontist, then discussing your dental health concerns and budgetary limitations with them will make things easy.

Oral Health Help:

As a patient, you must care for your oral health and search for available means to achieve the results. Your dentist should be able to teach and help you take care of your oral health, medical issues, treatment suggestions, potential problems, and good oral health habits.

For example: If your dentist in Pasadena has just done your teeth whitening or Invisalign he/she will advise you on how to take care of your teeth and help the treatment last longer.

Friendly Team:

If you have grumpy staff members in a dental office then every visit can be a nightmare especially if you are taking children and very old patients along. Make sure the staff behave properly.

Clean Clinics:

Make sure you make a personal visit to the dental office in Pasadena you choose and see for yourself if the clinic is clean, hygienic and sanitized. In the current situation created by the pandemic, this is important

Integrity/Sincerity:

Dentists should understand your financial situation and bill you accordingly. Find a dentist who doesn't bill you on unnecessary entities and hidden charges.

Provide Emergency Care:

Emergency care is very important for dental care. Accidents can happen anytime, your dentist near you in Pasadena should be available anytime too.
Conclusion:
Type 'dentist near me Pasadena' or 'dental office near me Pasadena' on Google search. Cal Dental Group of Pasadena will show up on top of your search results. Dr. Sean Sunyoto and his team offer the best orthodontic facilities such as, teeth whitening services, root canals, invisalign, dental implants, and many more. Browse through our website of Cal Dental Group of Pasadena and gather the necessary information needed. Request for an appointment today by dialing us at (626) 584-1800 right away.
---