6 Common Dental Procedures at a Dental Office Near You in Pasadena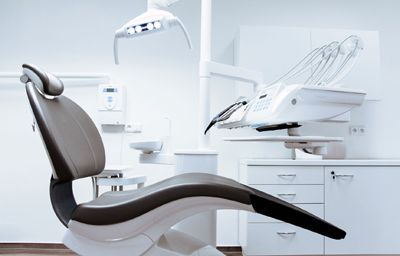 Dentists provide many common dental procedures that help to ensure good dental health and overall wellbeing. General dentists are specialized in diverse dental procedures, ranging from complicated to basic procedures. Below are certain familiar dental procedures that dental office in Pasadena can offer you.
6 Common Dental Treatments Provided in a Dental Office in Pasadena:
Dental Implants:

If you have lost your tooth due to an accident, injury, or illness, visit your nearest dental office, where you can get the best dental implants in Pasadena. The endurance of implants is high and gives a natural look to the patient once installed. It is easier to manage and maintain and is a fairly permanent treatment. This treatment aims at improving the quality of life of the patient.

Invisalign:

Protruding, misaligned, and crooked teeth are embarrassing for many people. There is no need to shy away from speaking or smiling in public with specialized dental treatment. Check out Invisalign in Pasadena affixed by an orthodontist, and see the difference in your teeth alignment. Invisalign gently pushes protruding teeth within the jaw cavity until it is in line with the jawline.

Root Canals:

Visit the nearest endodontist in Pasadena, if you suffer from infection and inflammation in the root canal cavity. They are experts when it comes to treating tooth pain and performing root canal procedures. It is recommended to visit the endodontist immediately when the pain is excruciating and beyond tolerance. Failing to do so may result in increasing the severity of the problem. Get immediate root canals in Pasadena treatment for quick pain relief.

Teeth Whitening:

Discolored and yellowing teeth may result in the person losing his self-esteem and confidence. He may feel shy speaking in public. This problem is treatable and can be handled with the best teeth whitening in Pasadena treatment. One or two sittings are enough to make your teeth look whiter and brighter.

Cleanings:

Another common dental procedure provided by an orthodontist in Pasadena, is regular cleaning that helps to maintain proper dental hygiene. Cleaning removes accumulated tartar from the teeth surface and reduces the chances of infection and inflammation caused by bacteria.

Fillings:

The dentist in Pasadena also provide fillings treatment when a person has cavities in their teeth. The dentist's need for filling is decided and determined where the decayed tooth part is removed, and tooth-colored composite material is used for filling.
Visit Our Dental Office Near You in Pasadena:
Dr. Sean Sunyoto at Cal Dental USA, is a renowned dentist providing various dental treatments. Your search on the internet with the keywords "dental office near me in Pasadena" will show his dental office in the top results.
Schedule an appointment with our dentist today in dental office in Pasadena for any of the common dental procedures. For more information call us at (626) 584-1800 and schedule an appointment today.
---