Invisalign in Winter: Why is It a Good Time to Get Started?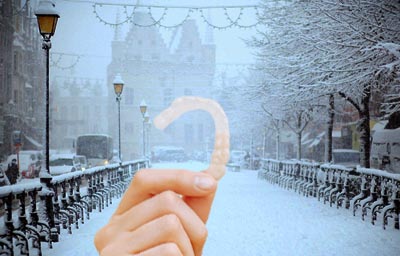 If you would like a straight, stunning smile, but do not wish to endure the trouble and discomfort associated with traditional braces, you can now benefit from the advanced technology of Invisalign. With its custom-made, removable design, Invisalign is the preferred teeth straightening method for most patients. And most importantly, Invisalign is virtually undetectable when you wear it.
What is the best time to pursue the goal of correcting gaps, misaligned, or crooked teeth? It is essential to consider the process and the expected length of the procedure. Invisalign is, therefore, an ideal treatment for the winter season. In our previous blog, we explained the possibility of Invisalign after undergoing root canal treatment. However, the following are a few reasons why Invisalign is good to start during winter:
5 Reasons to Start Invisalign in Pasadena During Winter:
Getting Your New Smile Ready for Summer:

The time it takes to obtain your beautiful straight smile will depend on your treatment schedule, but in most cases, your treatment will be complete by the summer. The timing of orthodontic treatment is vital, and your dentist in Pasadena can provide you with a timeline. By starting your treatment in the winter, you will be prepared to enjoy the warmer weather with your family and friends by summer.

Easier Time Caring for Oral Hygiene:

Flossing, brushing, and rinsing during the usual morning and evening routine, are essential to the success of your Invisalign treatment.

This can be a challenge as we tend to spend more time outside during the summer. Due to winter's colder temperatures, we spend more time indoors, making it much easier for us to establish proper dental hygiene habits before the warmer weather arrives.

Flexibility in Making Appointments:

Regular visits to your dental office in Pasadena are essential to the Invisalign process. Since you may have fewer activities planned during the winter, you may be less inclined to cancel these appointments.

Easier to Mask From View:

It is common for people to feel self-conscious about their smiles during the early stages of Invisalign treatment. Hence, during winters you can dress discreetly and cover your face with a mask or scarf. Upon the arrival of summer, you should be ready to flaunt your new smile.

Lots of Time to Get Used to Invisalign:

Because you are likely to spend a great deal of time indoors during the winter, you will have the opportunity to become accustomed to wearing your Invisalign aligners. In addition, you will likely have time to become accustomed to your new cleaning routine as instructed by a dentist near you in Pasadena.
Conclusion:
Dr. Sean Sunyoto is one of the most reliable names when searching for a reputed and authentic dental office near you that offers Invisalign in Pasadena. Contact them today, and they will happily schedule an appointment with you. Get the best smile upgrade by visiting Cal Dental Group of Pasadena today!
---