Most Common Dental Implant Myths and Misconceptions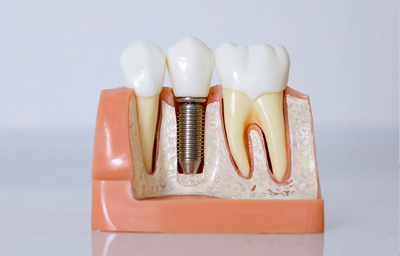 Do you keep your mouth shut because of missing teeth? The simplest method to recover your smile and confidence is through dental implants. You can seek the assistance of a well-known dentist to restore dental implants.
The dentist near you will be happy to provide you with the best recommendations for dental implant substitutes. They could be fixed bridges or partial or complete dentures. These might be things you already know. If not, your dentist will give you all the details.Making important considerations before visiting a dental office includes investigating the dentist's qualifications and experience. You wouldn't want to put your stunning teeth in the care of a novice dentist, would you? In our previous blog, we have explained how dental implants in Pasadena restore and protect your smile? Read on to know common dental implants myths and misconceptions.
Dental Crowns Vs Dental Implants in Pasadena: Which is the Best Choice?
Your natural teeth will not need to sustain more harm if a dental crown is affixed to an implant. With advice from your dentist, patients may choose from various choices for caps and implants in their teeth.
Dental implants in Pasadena are a successful method of replacing lost teeth. The results of this restoration procedure help you look natural. Even when implants are the most excellent option, there are always misconceptions and misunderstandings about them. The most prevalent misconceptions and presumptions about dental implants are:
5 Myths and Misconception of Dental Implants in Pasadena:
Stressful Dental Implant Operation:

Many believe this treatment can be invasive and uncomfortable, although technology has made it less intrusive. Without any discomfort or suffering, a full recovery is achievable. All patients can benefit from this form of oral surgery.

Dental Implants Are Quite Slow to Heal:

The widespread misconception is that dental implants require oral surgery and have a long recovery time. Typically composed of titanium, implants can produce superior outcomes in three to six months when placed correctly on the gums surrounding the lost tooth.

Dental Implants Needs Care:

It's a common misconception that patients need to take more care after the treatment, but this is untrue. Just standard precautions and care are required for the first six months of the treatment. For dental checks, you might need to go to a dental office in Pasadena.

Dental Implants Are Not Cost-Effective:

Implants can cost you quite a lot, just like any other modern dental operation, yet they are incredibly worth compared to the outcomes that can be expected. Pasadena dental implants give long-lasting results far superior to any other dental procedure. Therefore the expense is justified.

Dental Implants Don't Resemble Your Teeth:

This is a myth! The results of dental implants appear natural. The color of implants closely resembles that of your natural teeth, giving them a more natural appearance. Due to how closely they resemble natural teeth, they guarantee an improved appearance and more perfect smile.
Conclusion:
If you need a dental implant in Pasadena, consider visiting Dr Sean Sunyoto at Cal Dental Group of Pasadena. The Cal Dental Group of Pasadena is the best dental office near you. For more information call us at (626) 584-1800 right now to make an appointment.
---