4 Reasons To Start Invisalign Treatment This Summer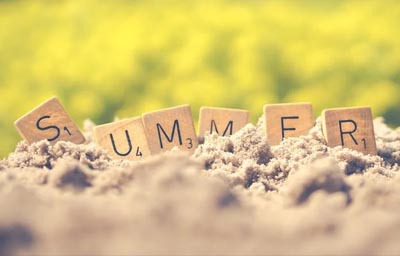 Summer is a great time of year for individuals to start invisalign treatment if they are finally ready. A huge commitment like this is difficult at other times of year. Still, in the spring and summer, it's a lot easier, and you'll be glad you started your Invisalign procedures with the best dentist earlier rather than later. In our previous blog, we have explained 6 effective ways to bid farewell to your Invisalign pain in Pasadena. Read on to understand why summer is ideal for invisalign treatments from below.
4 Reasons To Get Invisalign in Pasadena This Summer:
Time Factor:

There's a good chance for you to utilize the idle time during holidays which you can put to use this summer. You get more time to do activities which you postponed. It's easier to schedule visits during the summer which is not hectic. You must visit the orthodontist in Pasadena every six weeks for a check-up and the delivery of new aligners. Make an effort to schedule regular checkups with the dental office so that they become part of your schedule.

Delicious Food:

What's the connection between diet and Invisalign? Invisalign has no limitations on your diet. While wearing aligners, it's still possible to enjoy all your favorite summer food items like sweet corn, watermelon, sugar apples, cotton candy, grilled ribs & burgers since the aligners are removable. Aligners aren't in the way of your summertime eating habits. Clean your teeth & aligners thoroughly by visiting your dentist in Pasadena before putting on Invisalign.

It's Now or Never:

Invisalign does the hard job of repositioning your teeth & their roots. This will cause some discomfort that you'll get over gradually. Summer is a more relaxed season. With the longer and warmer days, you can get used to braces. The summer is an ideal time to get Invisalign if you've always wanted straighter teeth and a brighter smile because time for adjustment is plenty. You won't be under pressure with other responsibilities like dropping children at school or having work deadlines and can get used to wearing the aligners.

You'll also become accustomed to putting on and removing your aligners. Summer is a great time to get into a regular regimen with a dentist near you in Pasadena so that when the cooler months arrive, you'll already have a straight smile.

Get Some Practice in:

Your teeth shouldn't keep you from participating in any social events you'd like to attend: parades, weddings, barbeques, and get-togethers are just some examples. Start your Invisalign treatment in our dental office near you in Pasadena. Make sure to give yourself enough time and space to get used to wearing Aligners. You will be surprised to find out how few people can't even notice you're wearing them!
Conclusion:
Start your invisalign treatment now to boost your self-esteem this summer. To determine whether Invisalign in Pasadena is right for you, make an appointment with our best dentist, Dr. Sean Sunyoto, with Cal Dental USA. Browse through our CAL Dental USA's website to gather more information. Call us at (626) 584-1800 to arrange for an appointment right away.
---