Affordable Dentures for All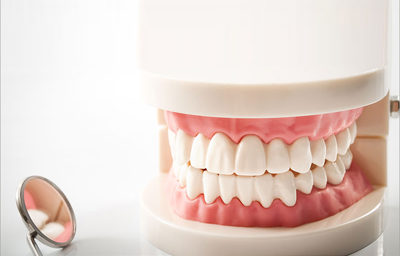 Dentures can get a little pricey they can be very helpful if you need them. Also, there are different types of dentures, and depending on what you need you can save some money depending on the type.
Full Dentures
Economy– This is the most affordable dentures available. This is also available for same-day service. Your dentist will decide the size shape and look of the teeth for your dentures depending on what you need.
Custom– This type uses more expensive teeth. The teeth can be put into a wax base so you can look to see, how the dentures will look before they are done. If you don't like something you can change things to make the dentures look more natural, this is most of the time the same day service, but can sometimes take longer in which case your dentist will tell you when they will be ready.
Deluxe Dentures– Offer a high level of durability as well as stain resistance. They also look very natural. The deluxe dentures offer more customization options so that you can achieve a more natural look. Just like the custom dentures, you can try them before they are made so that you can make any adjustments that you may need. The deluxe dentures are not available at all practices.
Premium-The teeth used in premium dentures are an impact, wear, and stain-resistant. They also have a very natural appearance. Just like the deluxe and custom dentures, you can try them before they are complete so you can make changes as needed.
Ultra-Ultra dentures are the highest quality dentures. They are made using 3 layered high-density denture teeth. The ultra dentures offer the most natural appearance and are the most durable as well as stain-resistant. These can also be tried before the finished product is made. Ultra dentures are usually the next day to ensure they have the best quality.
Partial Dentures
Cast Metal Partial-This is a stronger and less bulky denture that offers a great fit. The metal frame used for this type of dentures is made by an outside laboratory the dentures could take from 2 to 3 weeks to be finished.
Flexible Partial– The flexible partial denture is made using a special material that allows for a more comfortable fit.
Acrylic Partial– These dentures may feel bulkier than others but they are usually more affordable.
As you can see there are a lot of options, when it comes to dentures. If you don't need all your teeth removed, and want to save money a partial denture may be for you, but it is always best to consult your implant dentist. So that they can help you find the perfect match for you. If you are looking to improve your smile make a call Cal Dental Group of Pasadena today at 626-584-1800.
---